SANITIZING. IT KILLS MORE THAN GERMS.
Are your chairs looking mighty funky now that you're wiping them down with Lysol 20 plus times a day? How about the finish on your waiting room table?
Let's discuss some of the ways to upgrade your products and finishes so they can withstand the barrage of harsh chemicals, day in and day out.
Now that you're living in the age of super sterility… You need to evaluate which surfaces can tolerate this "New Normal".
• If you have fabrics in your clinic, consider switching them out for a more durable surface such as plastic, metal, or medical grade vinyl.
• Replace items such as cabinet handles with an anti-microbial alternative. These can be quick, easy and cost efficient.
Are you currently connecting with your patients on a digital level?
Be aware of the "perceived cleanliness" of your clinic. What elements in your space LOOK dirty?
Review your walls, floors, countertops and chairs. Sanitizing can make your clinic clean but the wear it creates can make it appear dirty.
In our 20 plus years at Decca Design Inc., we have helped transform hundreds of dental and medical clinics. Ensure you have products and finishes that promote cleanliness and will perform now and in the future for your clinic.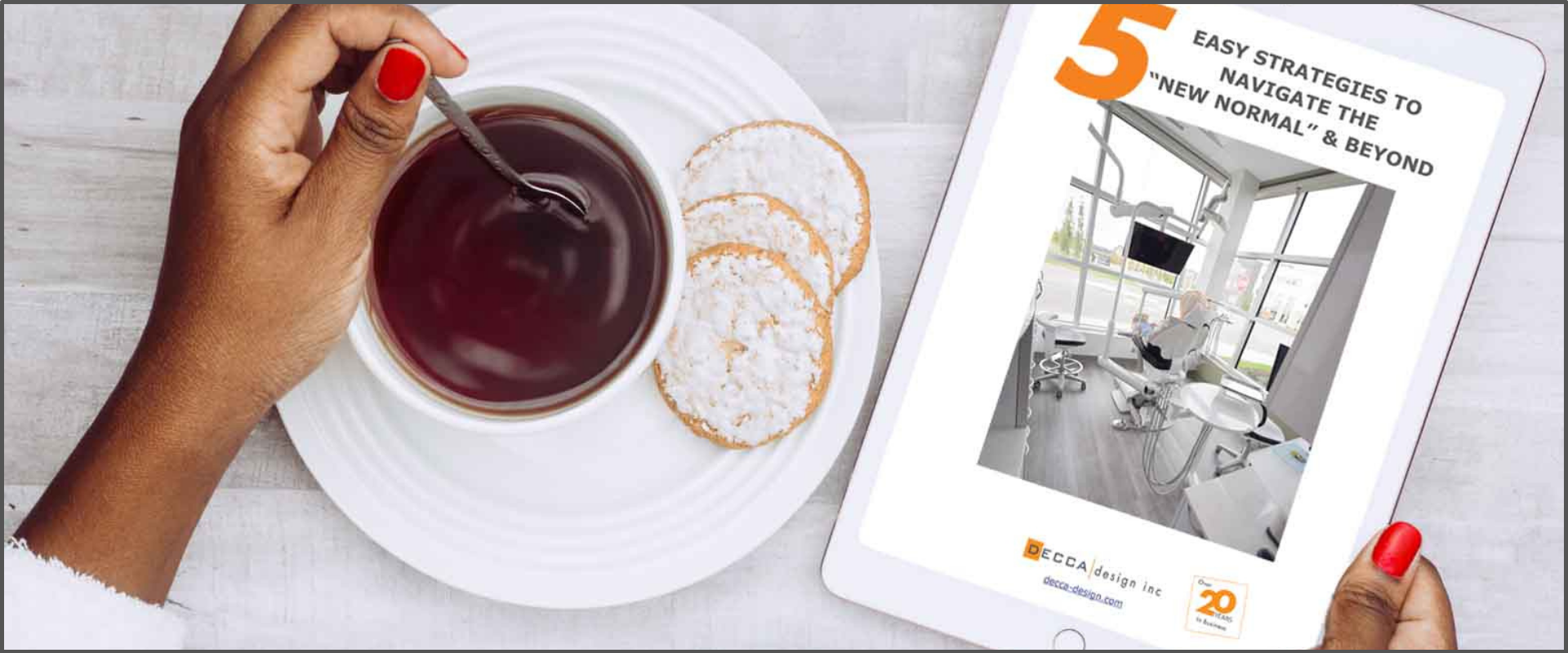 If you are needing some inspiration, check out our website at www.decca-design.com or Pinterest.com. We can be found at Decca Design.
Has this been helpful? Please respond with your thoughts and tell us what's on your Design Mind.  We look forward to your comment below.