We believe designing and constructing any space should be a positive and rewarding experience.
Here's a quick overview of
How We Work
There are two secrets to our success.
The first is the time we take to get to know you, your preferences and your dreams for the space.
The second is our 7-Step Process.
After years in the design and construction industry, we've experienced every imaginable challenge and found a way to make it right. Over time, we created our own system to ensure the best possible results for every client.
This system not only keeps everything on track, it also walks you through each decision in a logical order, which keeps you from getting overwhelmed or frustrated. Anything we can do to make the process stress-free.
Design is an investment, that when done right, yields a significant return of time, money and quality of life.
We refer to this as Return on Design Investment or RODI.
By implementing our 7-Step Process in every project, we're able to help ensure your RODI.

Discuss your current challenges, needs and desires.
We'll start with a complementary design consultation. This allows us to learn what's driving your decision to make a change to your environment. We can also begin to discuss expectations, timeline and budget.
Establish existing conditions, challenges and opportunities.
To get a feel for the space and see firsthand any issues that are causing you difficulty, we'll conduct a site survey.
We'll also capture site-specific details such as measurements and site conditions/obstacles that will affect the design.
3. Envision the Possibilities
Imagine your dream space
It's time to bring out the magazines, dream file or Pinterest boards to help us identify your overall style. If you're at a loss for which style is 'yours', we've got plenty of books and photos for inspiration.

Simplify and document all design and product choices
We'll guide you through the many decisions required in a design project and then assemble and translate that information for the construction team.
Our detailed finishing binder and working drawings are also key to preparing an accurate budget and ensuring the stress-free execution of your project.
Ensure accuracy and address challenges as they arise.
Our job doesn't end once the design and planning are complete. We remain an active participant in the construction phase to ensure your design ideas come to life.

6. Furniture and Accessories
Finding the right finishing touches for your space
After studying your tastes, preferences and overall style, we'll present an overall concept for your furniture and furnishings, including sketches, fabric samples and a colour board.
Let's celebrate when your vision is realized
Our clients become like family so it's never really goodbye. You're free to phone us anytime if you have a question, concern or just want to catch up!
Working with Decca Design can be an incredible experience. We do our best to make every interaction warm, supportive and helpful.
Most importantly, we'll create a space that goes beyond your expectations while making the entire experience positive—even downright enjoyable!
More than we could have asked for
Our new clinic is more than we could have asked for. Our challenges were addresses and the design works for us.
Hand sketches
A hand sketch allows you to quickly get a flavor for the final design concept before the technical drawings are completed. They allow you to see how all of your choices are coming together.
And they also make a nice piece of artwork for your home!
Technology
We utilize the latest design technology, Autodesk Revit and BIM. These tools make it possible for us to create 3D drawings that allow you to see exactly what your new space will look like. It gives you a feel for the space beyond what you can get with traditional 2D drawings.
Sample library
The 20,000+ samples in our extensive library allow you see the immense variety of products available at a range of price points. You'll be able to see everything from faucets to flooring to exterior brick.
If you're local to Calgary, you can come to our office to see these samples in person. If you're not, we can arrange to have samples sent to you.
And if for some reason we don't have what you have in mind, we can reach out to additional suppliers to locate more options for you.
The number of choices can be a bit overwhelming, but we're here to guide you through every one of them.
Out of the thousands of possibilities, we'll carefully curate a selection of finishes we think you'll love. We refine those selections based on your feedback until we have assembled the perfect materials and finishes for your space.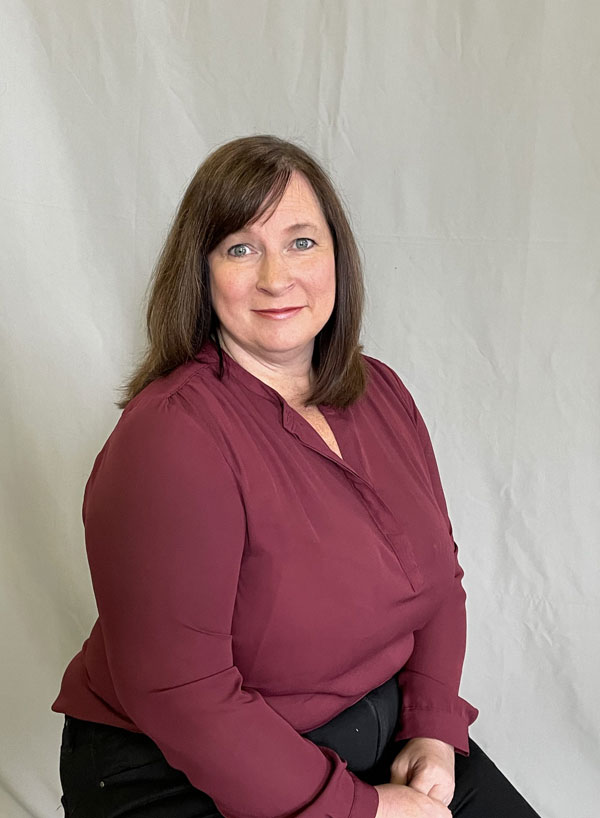 Jenn Cross
Sr. Architectural Technologist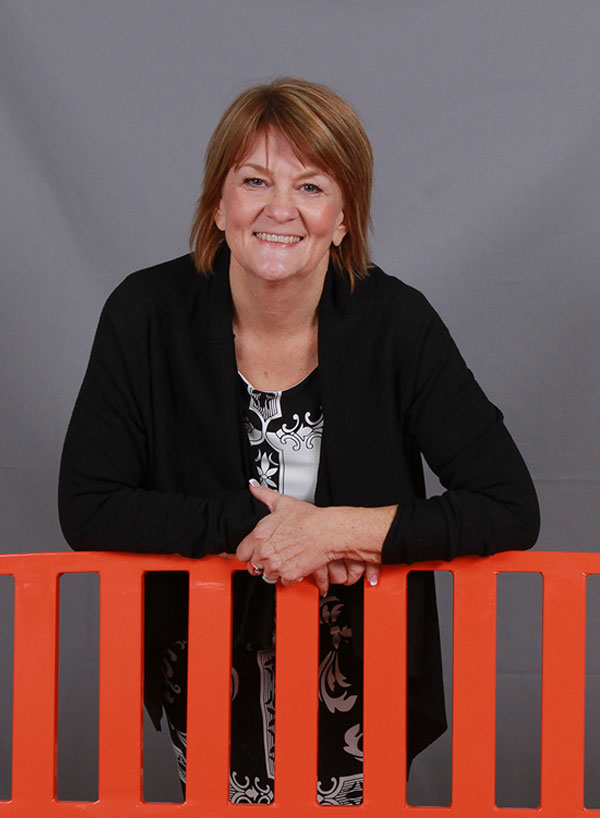 Katherine Armstrong
Design Coordinator
Sara Draudson
Jr. Architectural Technologist
We may be a smaller firm, but we provide all of the attention, skills and experience required, with the depth and resources of a large company.
Another reason we've lasted more than 20 years is because of our processes and our commitments.
We are deeply committed to the following values and principles…
Create exclusive, one-of-a-kind design concepts
Meet and exceed our clients' needs and wishes
Adhere to the highest standards of quality workmanship
Deliver every project on time and on budget
Maintain open, constant communication and meticulous documentation
Foster exceptional teamwork and collaboration, both internally and with our clients
Thrive on each new creative challenge
Family of Trust
Relationships, honouring one another
Commitment to Excellence
Never compromising, going the extra mile, striving to excel in every way
Integrity
Doing the right thing, at the right time, all the time
Open to Possibilities
Open minded, solution driven, continually growing
True Communication
Honest, respectful interactions, always
Unconditional Gratitude
In all situations, not self-serving
FAQs
There are so many questions you could ask about design and construction that we simply couldn't cover them all here.
But we encourage you to contact us at any time. We'd be happy to answer every one of your questions.

Giving Back
Decca Design Inc. is a proud foundational sponsor of the Purses of Hope campaign, helping women in Calgary and surrounding areas.
Decca has partnered with Purses of Hope since its inception in 2011, to help women struggling to rebuild their lives.
To date, the organization has served more than 3,400 women, providing them with a purse filled with essentials that many underprivileged women go without, such as gloves, feminine products and other essentials.
Your generosity also helps build hope and belief that they are valued and valuable. Please join us.
Now that you know what we're all about…