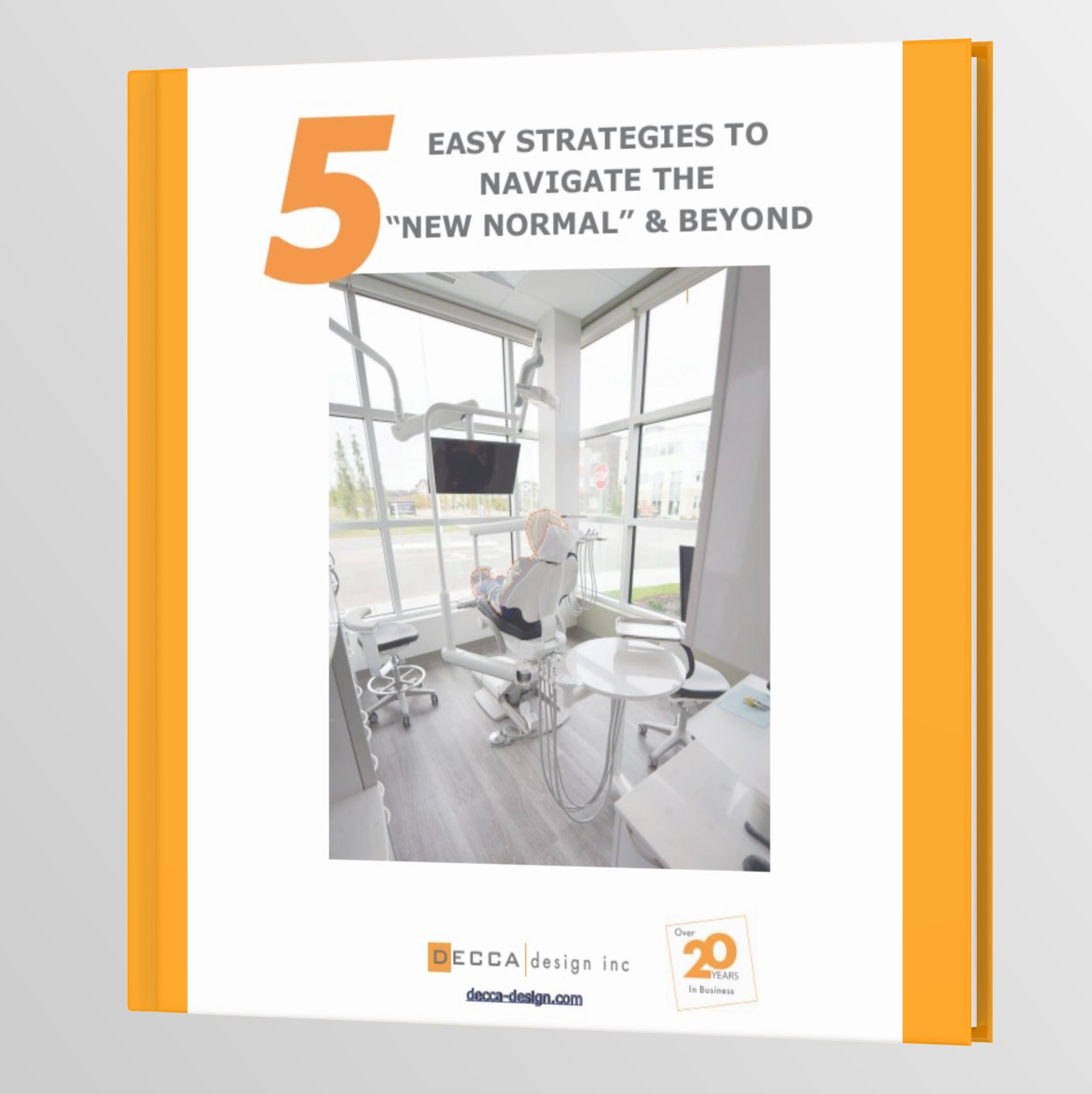 5 Simple Adjustments to Help Your Bottom Line.
By requesting the Strategies, you consent to Decca Design Inc's emails.
Your information is 100% secure and will never be shared with anyone. You may unsubscribe anytime.
With these easy-to-implement strategies
Grow your business despite the challenges of the "New Normal".
The secrets to strategically organize your space so you and your team are ultra productive and your patient flow is efficient.
Learn what adjustments to make to ensure your patients feel safe and well cared for, so they stay lifetime loyal patients.
For over 20 years, Decca Design Inc. has helped doctors and dentists create clinics that positively impacts their bottom line and deliver an exceptional patient experience. We take away the challenges and overwhelm from the design and construction process and ensure a return on their design investment.