TECHNOLOGY. LOVE IT OR HATE IT, IT CAN HELP IN YOUR CLINIC.
One of the best ways to get patients in and out of your clinic fast is a streamlined check-in and payment process. This is where the right technology becomes your best friend and saves you time. It doesn't have to be hard, expensive or complicated.
Technology can have a positive effect on your bottom line. Today we're going to discuss 5 ways technology is making clinic practices more efficient.
Emails

– These are sent ahead of the appointment to lay out the expectations
2. Texts – Another way to remind and communicate with your patients. For instance, they can let you know they're in the parking lot, ready for their appointment. You can let them know you are running on time.
3. TVs – For those patients who haven't embraced technology, your waiting room TV is a great tool. Stream a branded, quick presentation that addresses their concerns and educates them on your new protocols.
4. iPad or Tablet – Great for check-in procedures! The patient can sanitize the unit themselves prior to use with the wipes you've provided. We have seen these located recently in the vacant coffee counter!
5. Mobile Apps – Patients can use their own device for check-ins and payment. You can send reminders and booking appointment notices and the patients can make changes to their appointments. You can be in regular contact with the use of social media and the app.
Are you currently connecting with your patients on a digital level?
In our 20 plus years of design experience at Decca Design Inc. we have helped transform hundreds of dental and medical clinics.
When you embrace simple technology in your practice, you'll be surprised at how easy and effective it can be in making the check-in and payment process safe and fast.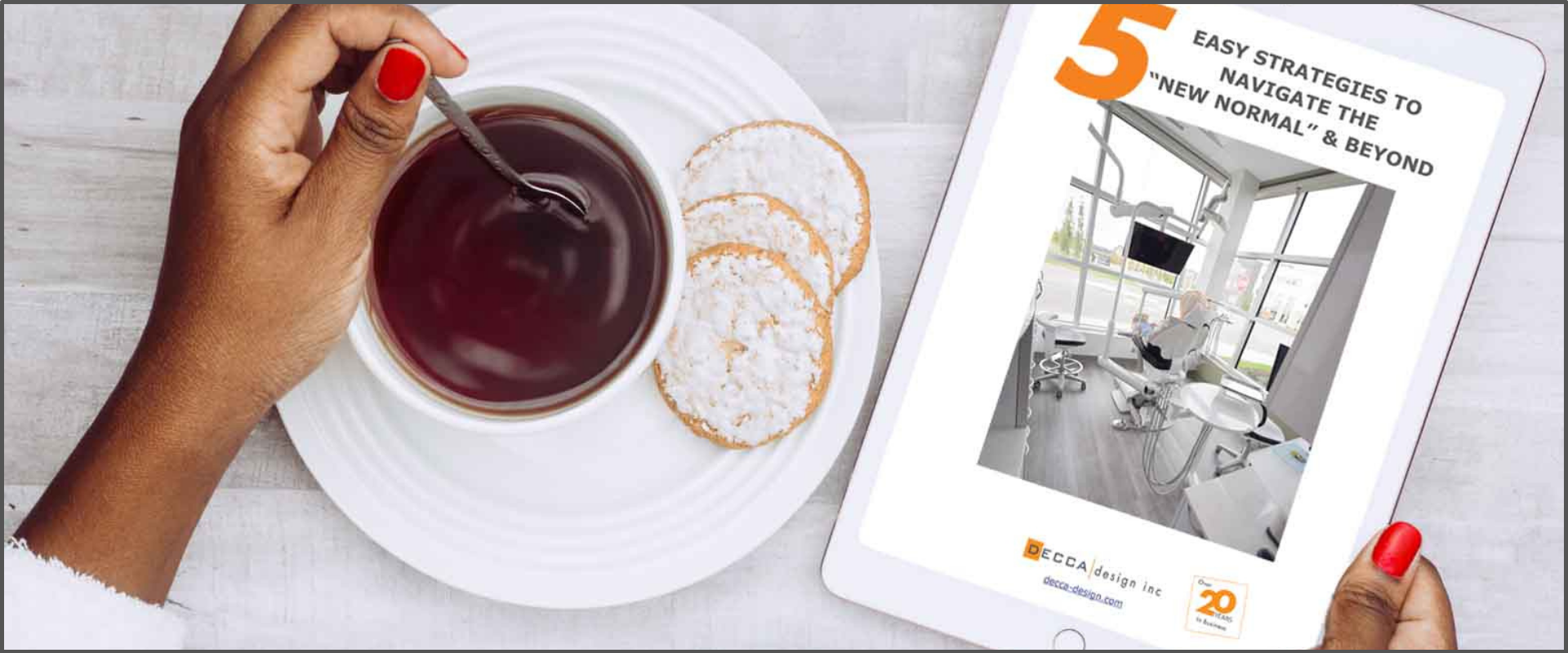 In full support,
Jennifer, and the Decca team
If you are needing some inspiration, check out our website at www.decca-design.com or Pinterest.com. We can be found at Decca Design.
Has this been helpful? Please respond with your thoughts and tell us what's on your Design Mind.  We look forward to your comment below.