With Summer if full swing and the nights  longer we are spending more time outdoors.  Is your outdoor space feeing tired or in need of repair.  New products are available to not only improve the look of your outdoor area but also reduce the impact of regular maintenance and longevity of the space,  allowing more time to truly enjoy your relaxation time.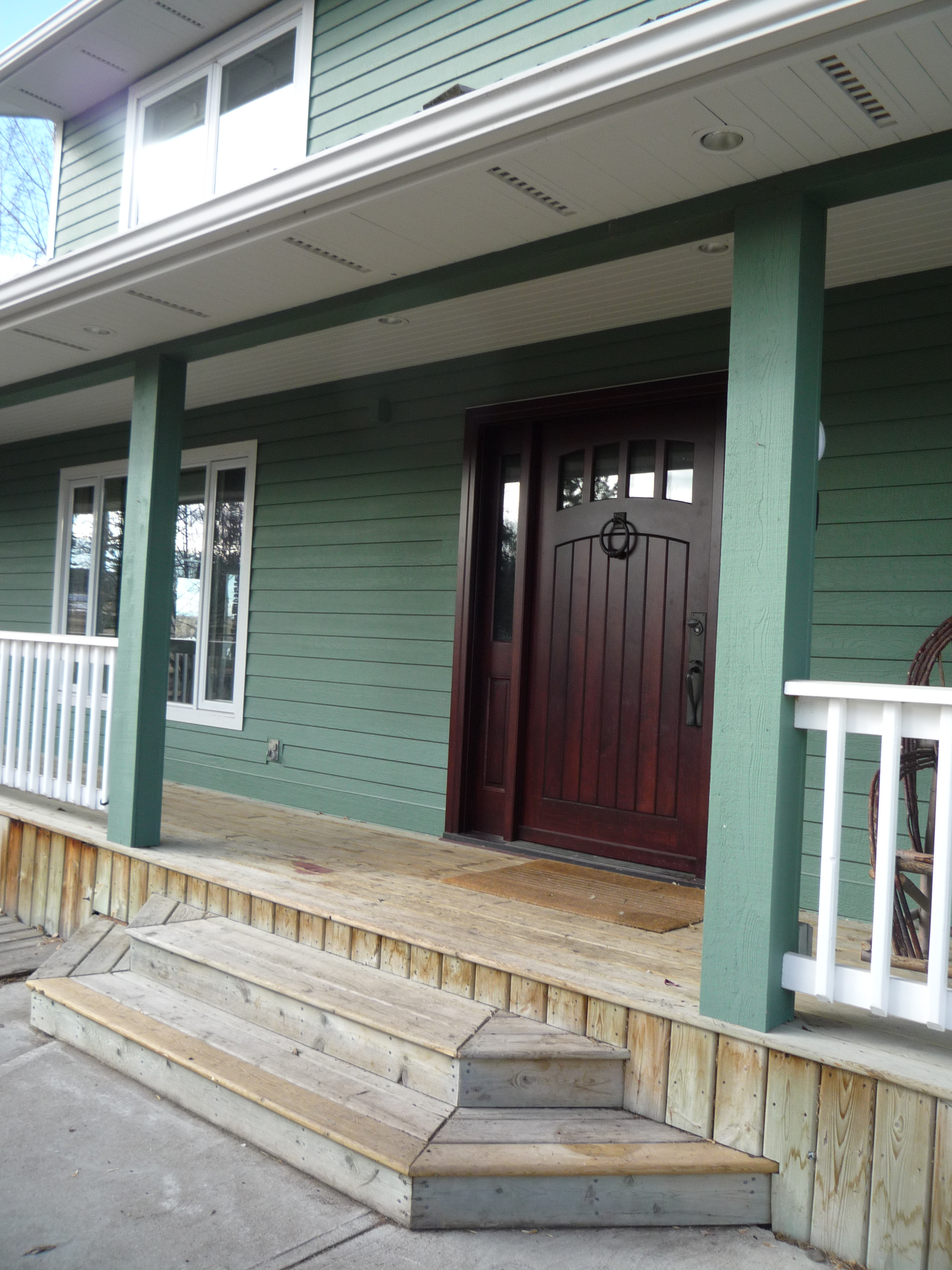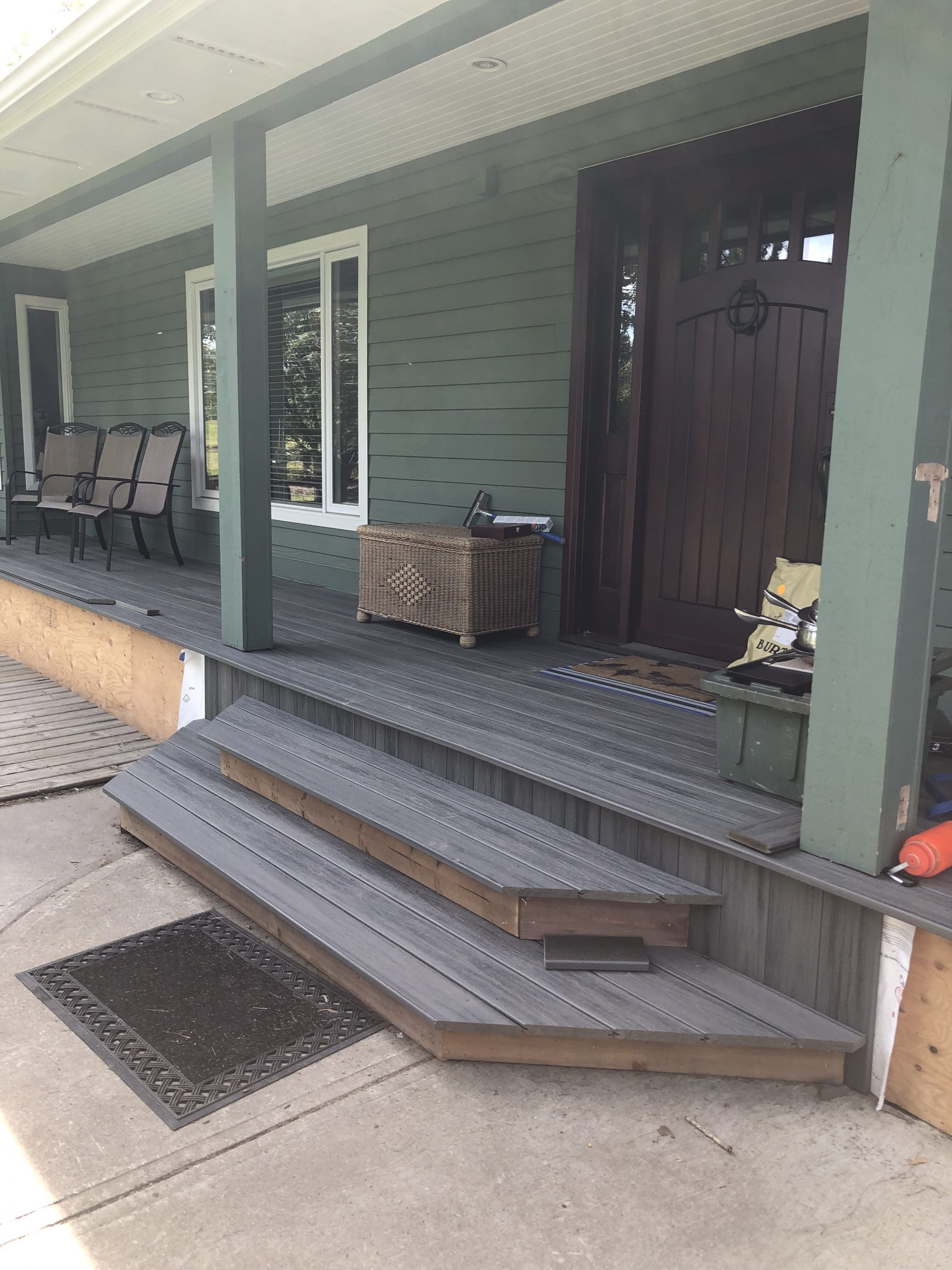 Composite lumber is a material that is a mixture of wood fiber, plastic, and some type of binding agent. These ingredients are put together to form a material that is denser, stronger, and heavier than wood alone, a wood-plastic composite.
Until the 1990s, wood was the material of choice for deck construction. However, new products, composites, began to emerge at this time. These new products offered the look and workability of wood, but they were more water resistant and required less maintenance. Over time, these lower maintenance decking options increased in popularity. Although the majority of decks are still built of pressure treated pine, redwood, cedar or mahogany, use of composite woods has increased as outdoor decks and living areas have become popular as home features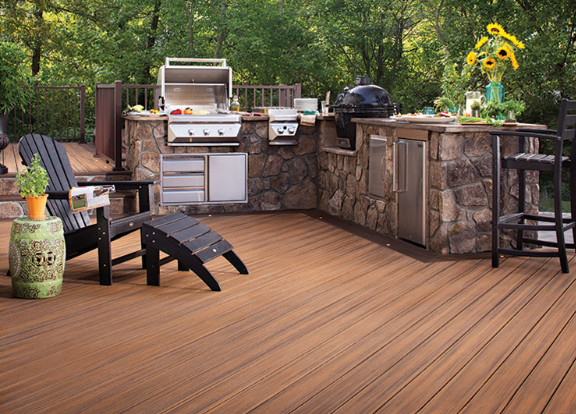 Advantages
Composite lumber comes from the manufacturer as a finished product. There is no need to stain, sand, or paint the material. Composite materials usually cost more than lumber, but their long life and low-maintenance requirements could make them more economical in the long run. Many composites are often made partially out of recycled plastics and waste wood, which makes them an environmentally friendly, efficient use of resources
Disadvantages
Composite lumber is usually more costly than normal or treated lumber, but prices have come down over the years.  Composites may last longer, but the initial investment is likely to be higher. Many composites are formulated to be fade, scratch, and stain resistant, but no lumber is immune to the elements. Although composite lumber may resist these marring effects better than other materials, it will still show signs of wear over time. Composite lumber often has a plastic-like or synthetic appearance. Although manufacturers do mold the product with a wood grain or brush stroke pattern, some consumers simply do not like the artificial sheen.
Environmental impact
The growth of wood-alternative products continues to fuel a debate about their environmental value when compared to wood, treated wood, metal and other alternatives. Many suggest that wood decking is made from a more sustainable ingredient and that it carries a smaller manufacturing carbon footprint. Others have claimed that the sawing of wood-alternative products during construction creates dust that will not biodegrade and that the wood-alternative deck boards, when they have outlived their useful lives, will not biodegrade in landfills.