I knew I wanted to update our ensuite bathroom, by enlarging the existing shower, removing the ugly Jacuzzi spa, painting the vanities and a new efficient toilet, and all without any structural changes.
I wanted a Project Manager that was reliable, who worked with trades to ensure my vision was carried out. I also would know that any surprises that occurred would be handled quickly efficiently, so the first and easiest decision I made was to engage my Interior Designer to design and manage the project. Trends come and go, so we wanted to ensure a more conservative spa like style would have longevity and eventually improve our resell factor.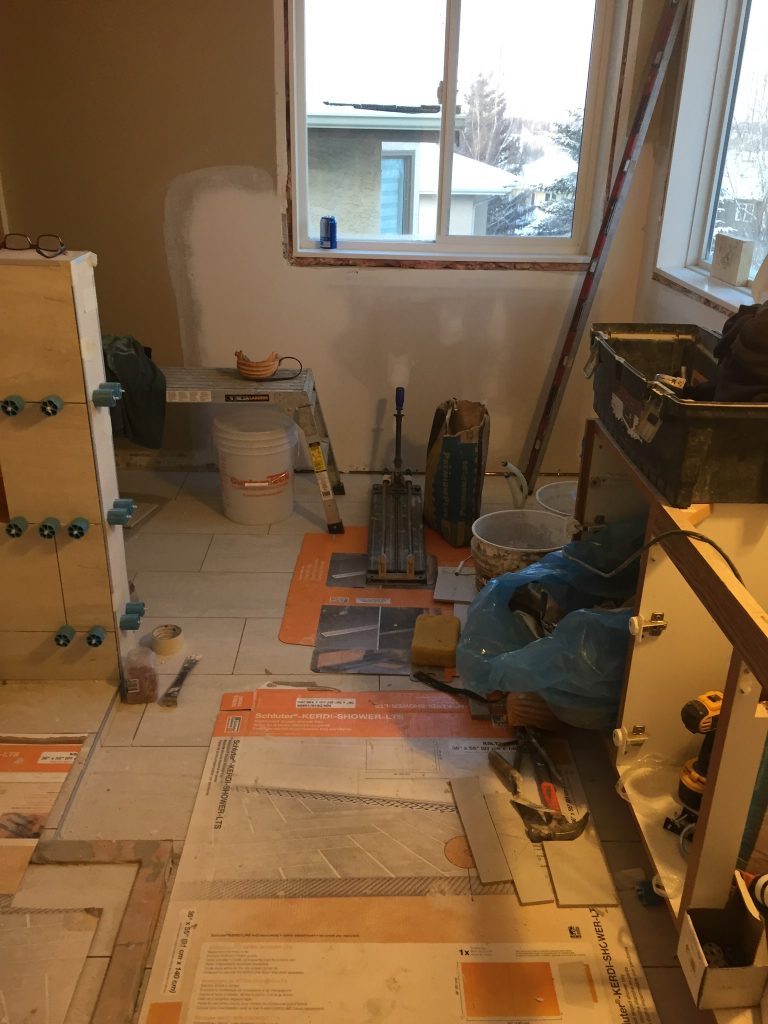 The Process started with a site measure to see what we could fit in our space and then determine the budget for our renovation. After a few minor tweaks, the process began. Tile, tub, paint and finishes were promptly chosen to start the project.
We knew the project would take place over a few weeks, and would be messy, so we promptly left town and left the project to our capable Project Manger.
Our Project Manager would handle any issues that arose while we gone.
Older homes tend to have the risk of exposing issues once they are stripped back to studs. Fortunately we had no water damage, just spliced electrical wiring that needed to be replaced! As a side note , the kitchen faucet had a repair to be done, but our Project Manager realized once they pulled the faucet it was damaged and ordered us a new one to be installed!
To see our master ensuite transformed to a spa like modern space was nothing short of amazing
Would I want to do this renovation myself, hire trades, coordinating the building permit, inspections and then be there every day to oversee the project? Not likely!
Best decision ever, to engage a Designer that can also Project Manage and bring my new space to reflect my vision.
MacDonald Residence – 2019/2020 Renovation
Contact us today to let us help you reimage your Master Retreat Potential at www.decca-design.com/contactus
and let us know below what has been on "your Design Mind"  Comment below