SAVING TIME – BY DESIGN
When you Invest In a Designer your Return is Valuable TIME #RODI
Real life stories show how you can save time by hiring a designer. An expert designer explains how to keep a build moving on time and on budget. A dentist avoids delays. A designer reminds us that time is money on any build project and expertise helps the process unfold on time. Our own Jennifer Brown, principal designer, walks us through one of many small design choices that save time every day this clinic is open.
HOW TO DESIGN ON TIME AND ON BUDGET
Jennifer Brown has been the principal designer on hundreds of medical and dental clinic projects. "As the project manager, it's my job to keep the project on time and on budget. Each build project has thousands of decisions to be made which easily become overwhelming for clients. My team and I communicate weekly with our clients during the build so they don't experience a barrage of updates and they know they are always in the loop. This rhythm keeps the job moving forward. We work in partnership with our clients when inevitable changes come up, using our process and experience to maintain the budget and the integrity of the design. Then, our clients can focus on their clinic practice, confident that their project is in good hands."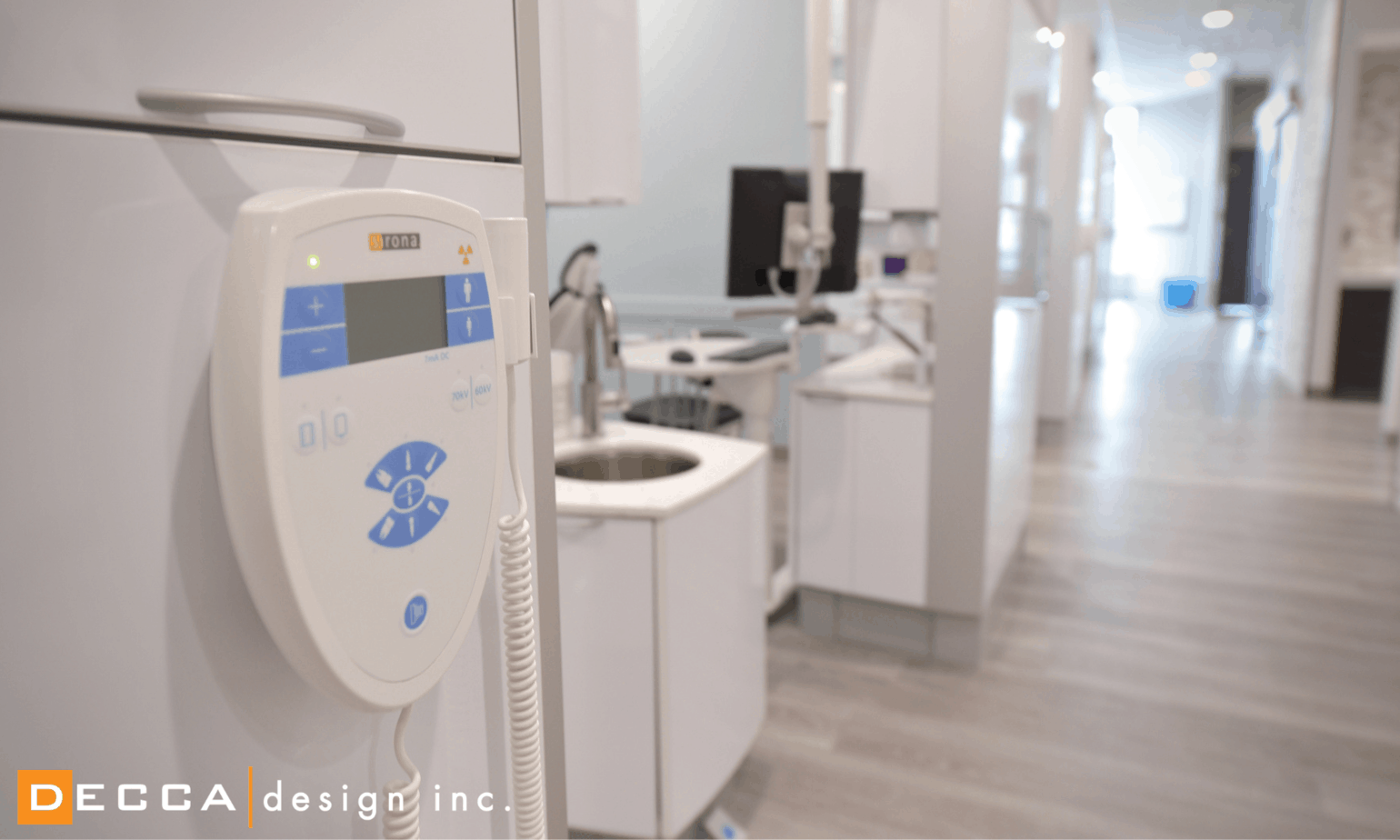 One Dentist says "We had a short 8 week time line to work with. I wanted to avoid any costly delays that would be caused by not re-opening on time. I invested in involving the appropriate industry experts to help me achieve the results I wanted; and on time! … My interior designer also took on a project management role of coordinating the details between the different trades thereby freeing up some of my time to be able to concurrently focus on the running of my clinical practice."
Peter Barry and Darcie Galbraith remind us that "a designer will also prevent you from making poor decisions and will keep your project from leaking money due to poor planning and delays…. The idea that "time is money" is so true of interior design projects."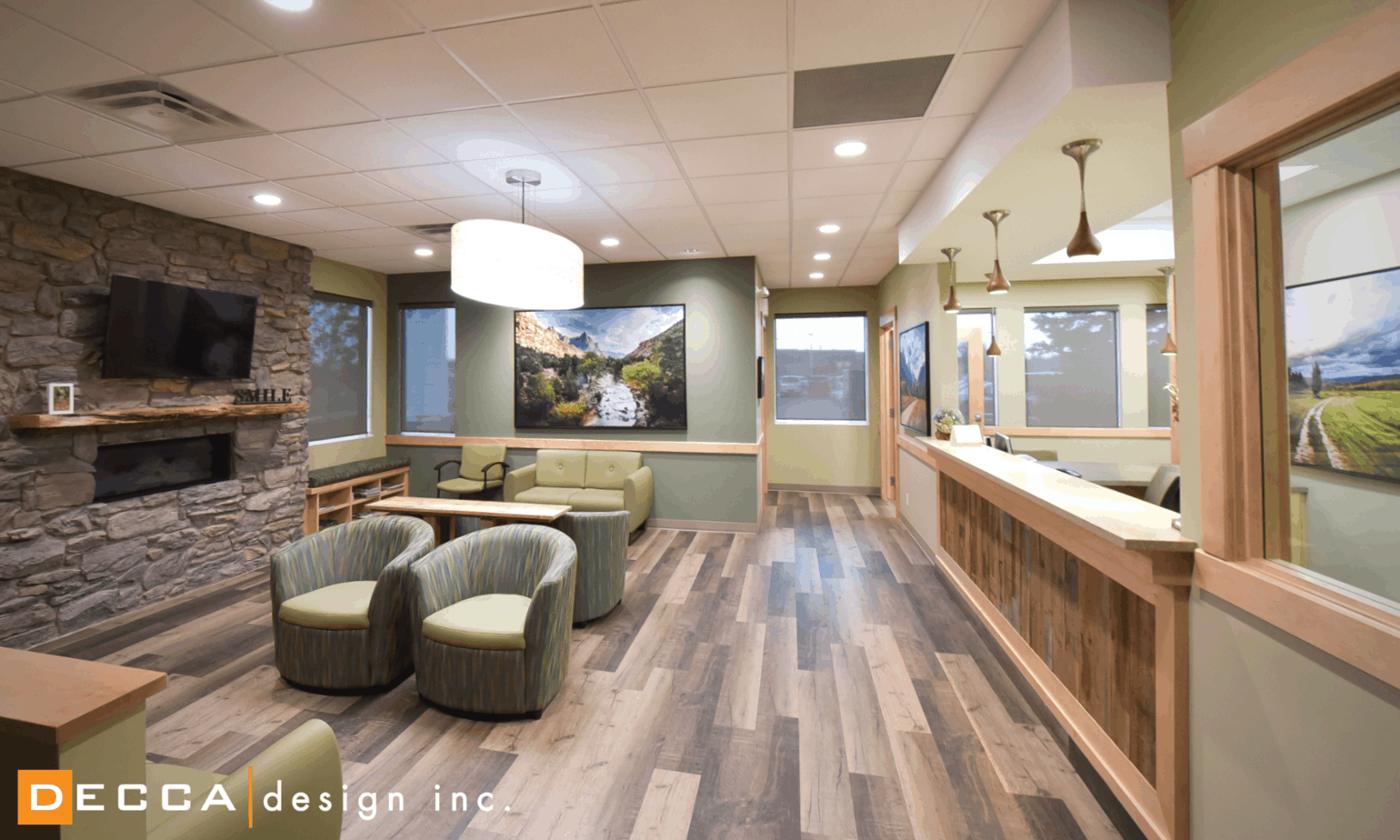 GREAT DESIGN SAVES YOU TIME FOR YEARS TO COME
Jennifer Brown reveals how small choices add up to create an efficient clinic plan that will save you time in your practice work flow. Creating spaces for your unique services leverage your clinical strengths allows your clinic space to produce the best care for your patients. "One doctor created separate check in/ check out zones for his patients. His reception staff are able to minimize wait time benefiting the patient experience and clinic productivity." Each client's practice has a unique personality/ brand-style. Building out a space that eliminates any barriers to best practice, produces a work flow rhythm of calm efficiency.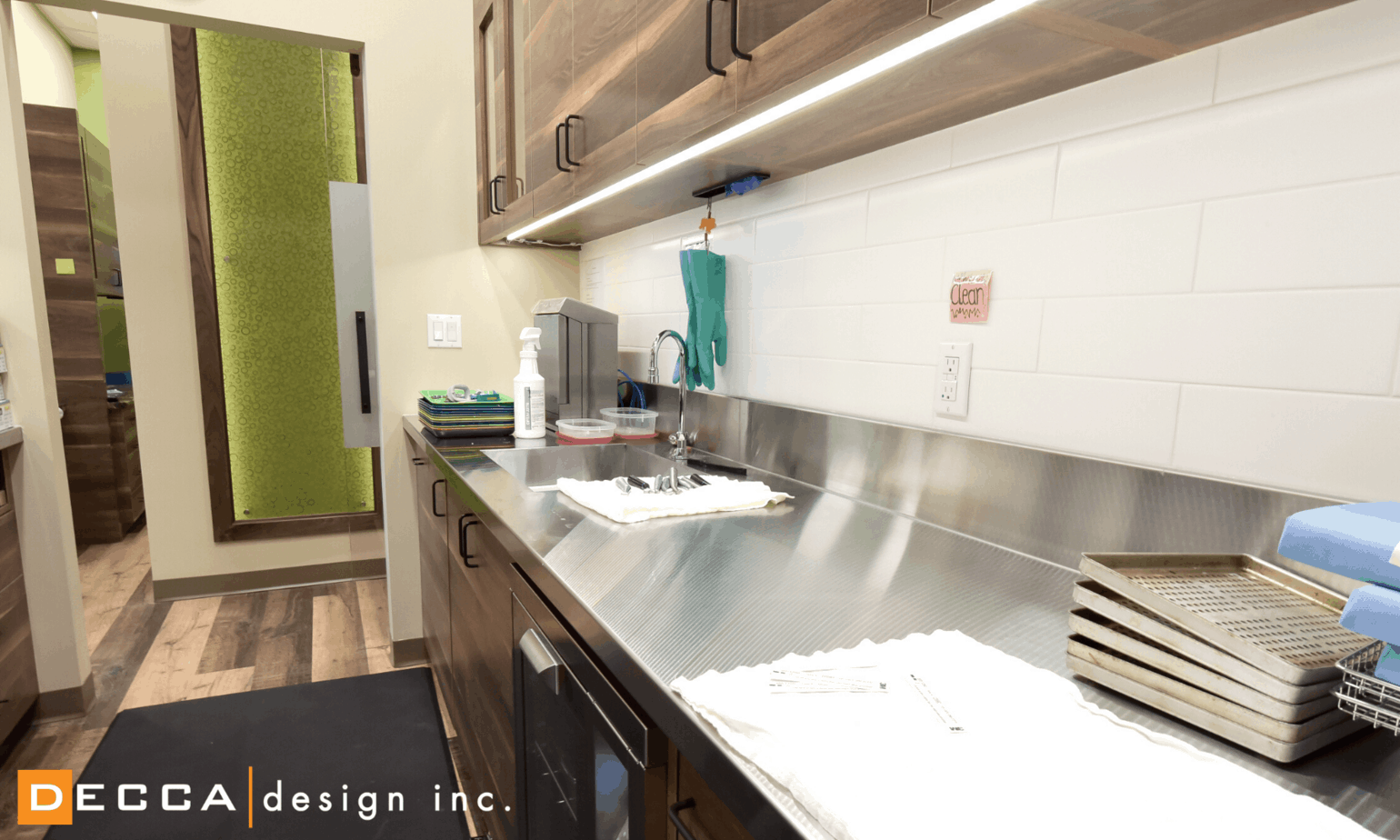 RODI

RESULTS: INVEST IN A GREAT DESIGN AND SAVE TIME
So if you don't have time to waste, hiring the right designer to manage your build project will save you time. That is a great #RODI, Return on Design Investment. Your next investment with an experienced designer will pay dividends for years to come.
Want to read more articles like this? Subscribe to our blog THE DESIGN MIND and have them come right to your inbox. 
References:
Thanks to these designers for sharing their expertise in how the design process saves time.
Peter Barry and Darcie Galbraith: "A Journey To Excellence In Clinical Practice & Interior Design,"oralhealthgroup.com, October 03, 2019
Jennifer Brown        www.decca-design.com.