After months of lockdowns and restrictions, it is safe to say that hygiene concerns are top of mind as people slowly return to public spaces. For many this also means returning to public washrooms where hygiene has always been a topic of discussion. As COVID-19 variants continue to pose a threat, architects, facility managers, and technology companies are rethinking restroom design to minimize risks. This has many considering, what is the future of public washrooms?
This hidden wireless charger can be installed underneath any surface leaving you free of the wires and giving you more space on your work-surface.
A recent article from Maclean's explores this exact question, speaking with senior Dyson microbiologist, Salomé Gião; managing partner of architecture and design firm HCMA, Darryl Condon; and Calgary CORE Shopping Centre's director of property management, Domenic Mazzochhi
These experts speak to a range of trends they expect to see in public washrooms as a result of the pandemic.
Less tolerance for mess and more frequent cleanings
Now more than ever, there's an increased desire to see cleanliness in action and less tolerance for mess in public restrooms. Visible reassurance of a clean washroom is critical to ensuring people feel comfortable and safe as they reengage in society.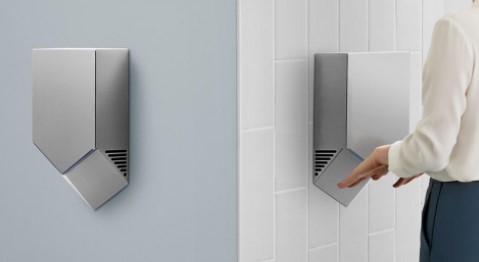 Continued focus on encouraging proper hand washing and drying
One of the most simple and effective ways to reduce the spread of bacteria and viruses is practicing good hand hygiene. This means following guidelines set out by the CDC and WHO, which focus on scrubbing hands with soap for at least 20 seconds, rinsing and drying them thoroughly. While the last step of drying your hands in a hygienic way can sometimes be overlooked, it is a crucial part of the process. Damp hands can transfer up to 1,000 times more bacteria than dry hands.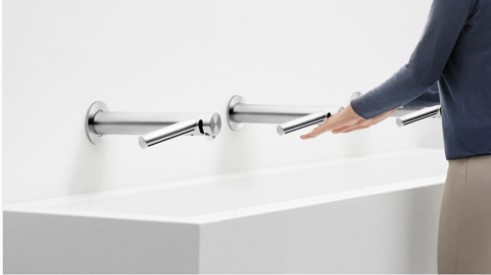 Greater adoption of touchless technologies
Limiting surface contact in a restroom is key to reducing the spread of bacteria and viruses. According to a survey conducted by Dyson, 42 per cent of Canadians expressed concerns with pressing physical buttons on hand dryers. This is why all Dyson Airblade hand dryers are engineered for a touch-free, hygienic user experience. It is expected that touchless technologies will continue to gain popularity in public restrooms, including hand dryers, toilets, sinks, and doors.
A focus on cleaner air and better air circulation
The Canadian government has published guidelines on how to improve indoor air, ventilation, and filtration to help reduce the spread of COVID-19, and Microbiologist Gião urges facility managers to follow them. Dyson Airblade hand dryers purify the washroom air passing through it, to dry hands using a H13 grade HEPA filter that traps 99.97% of particles as small as 0.3 microns, including bacteria and viruses.
More inclusive and accessible washrooms
Universal and accessible washrooms have already been a major change that is underway in many public spaces. This includes all-gender washrooms and accessible design features like varying sink and hand dryer heights. Inclusive washrooms can be cleaned more frequently by people of any gender and accessible sinks and dryers helps encourage better hand hygiene for all visitors.
Read more on the future of the public washroom here and learn more about Dyson Airblade hand dryers here.
If you are needing some inspiration, check out our website at www.decca-design.com or Pinterest.com. We can be found at Decca Design.
Has this been helpful? Please respond with your thoughts and tell us what's on your Design Mind.  We look forward to your comment below.