Starting a dental practice – #13 – Celebrate!
Let's Celebrate!
We have arrived at the final step in our Decca Design Inc. seven step process.
You should be so proud of yourself. This has been a monumental task and you are now ready to see patients.
We have been proud to be part of your journey. There are final items to get ready before your grand opening. Working through the last minute details, testing the security system and audio and ensuring those phones are ready for the first patient interactions.
We want to celebrate your successful project completion with our team, the extend design team and the contractors that have made your project possible.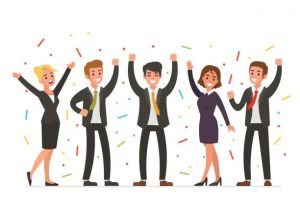 It has been a journey to create your vision and realize your new clinic.
Our commitment does not end here. We will be checking in with you regularly to see how things are going and if you need anything further.
As things change in the market place we will be here to help you adapt.
Our goal is to build long lasting relationships with our clients and be there to support you.
If you thought this post was helpful please leave a comment. We are always interested in your feedback.
Check out our website at decca-design.com. Here you can review our Portfolio Gallery and completed Projects.
If you wish to book a complimentary Design Exploration call today, you can do so on our website at decca-design.com/contact or call 403-230-1014.