Known for sleek design, superior innovation in technology and unparalleled craftsmanship, GROHE is also focused on securing a sustainable future. Protecting the planet's most precious resource—water—is the driving force behind the development of a series of GROHE products for the home. GROHE knows that every drop of water goes a long way—and it needs to last. The company strives to ensure customers can manage their consumption of water and energy with ease. Here's how GROHE is working toward a sustainable future for generations to come.
Saving Water in the Washroom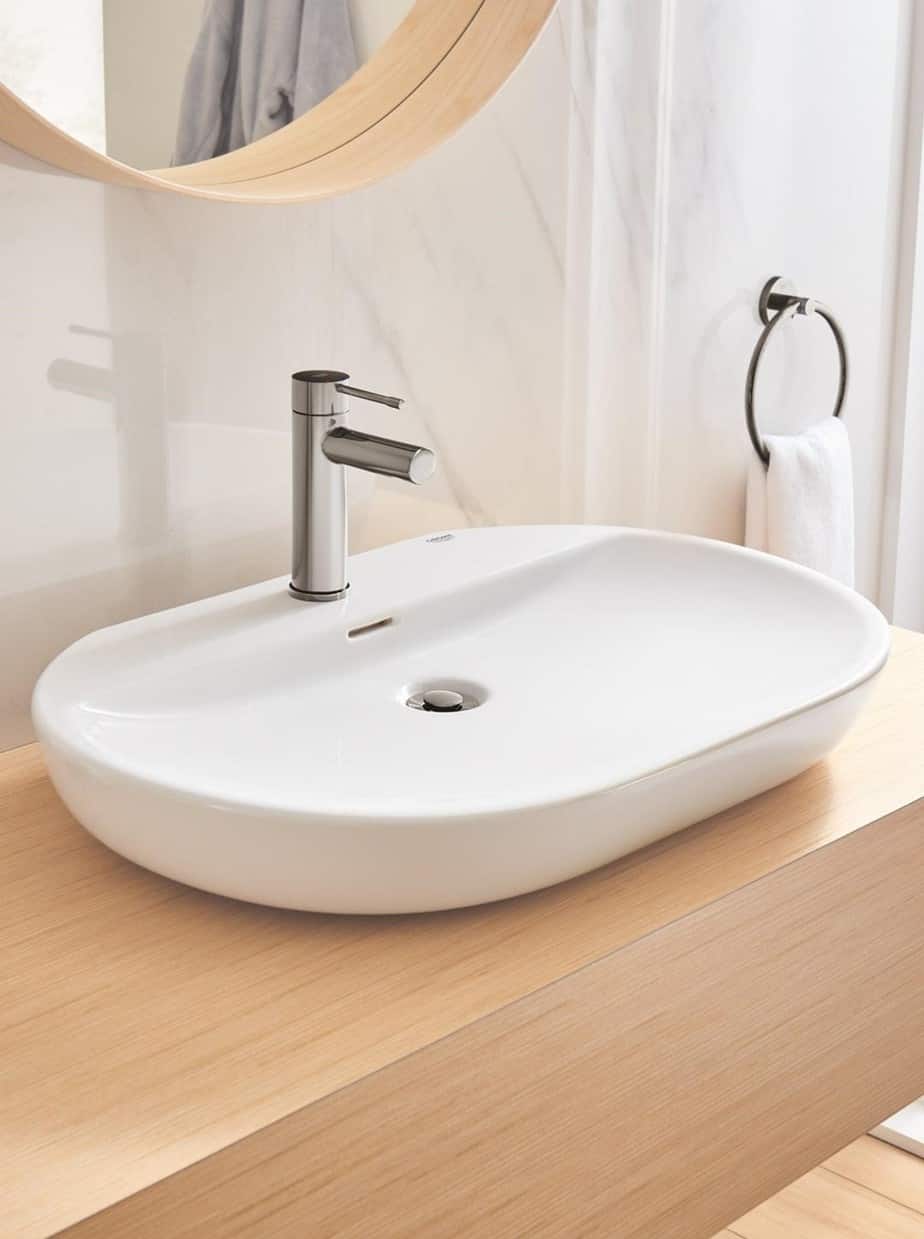 Incorporate low-flow faucets, such as the GROHE Essence Collection, featuring a flow-limiting design that never exceeds 5.8 litres per minute and is certified GROHE EcoJoy™. This enables you to reduce water consumption by up to 50 percent compared to standard faucets, while maintaining the same perfect flow. While promising the same durable quality you've come to expect from GROHE, the faucet line now comes in five colour finishes. The new Brushed Cool Sunrise, Polished Hard Graphite and Polished Nickel InfinityFinish™ are created through a PVD (physical vapour disposition) process that provides a more scratch resistant and tarnish resistant finish. At GROHE we ensure that throughout this finishing process no harmful chemicals are used. Not only will your washroom be stylish and sustainable, it will also stand the test of time.
Another effective way to reduce water consumption is to upgrade to dual-flush toilets or high-efficiency models. These models use approximately 4 to 6 litres per flush instead of 13. If everyone did this, we would save 12,500 litres per person per year—enough to fill 150 bathtubs. The new GROHE Eurocube and Essence toilet collections are good examples of water saving designs that also look stylish in any washroom. Beautiful and eco-conscious, you can pair them with matching faucets and accessories for a coordinated, seamless look.
Talk about RODI – Return on Design Investment. When you use Grohe fixtures not only will your washroom be stylish and sustainable and long lasting, it will also help you look out for the safe water supply of future generations.
Curious about other design products that provide a great RODI? Subscribe to THE DESIGN MIND  and have them delivered to your inbox.