Great Design products protect your investment by wearing well, looking great, protecting your space and the people in it. At Decca Design Inc. we call this RODI – Return on Design Investment. These products might be just what you're looking for to refresh your space.
CARPET

Thread Story
This line was inspired by the Bauhaus School's women weavers. There are six products in coordinating colorways.
Made with recycled nylon and all of the products are carbon neutral across their full product life cycle. They're available in many awesome color ways.
Antimicrobial CuSalus Hardware
CuSalus® with CuVerro® EPA1 registered antimicrobial copper continuously cleans frequently touched surfaces, killing bacteria* harmful to human health. CuSalus provided effective protection against 6 common types of bacteria that can cause hospital infections proven efficacy as an antimicrobial – the most effective antimicrobial solid surface proven to continuously kill the bacteria that cause infections remains effective even after repeated wet and dry abrasion and recontamination.
STUDIES SHOW:
• 96% less bacteria than on comparable stainless steel surfaces
• Kills 99.9% of bacteria within 2 hours when cleaned regularly.
Corner Guards
Protect your investment in your walls and wallpaper by using corner guards. Corner guards promote the longevity of your wall finishes and protect from damage and daily use.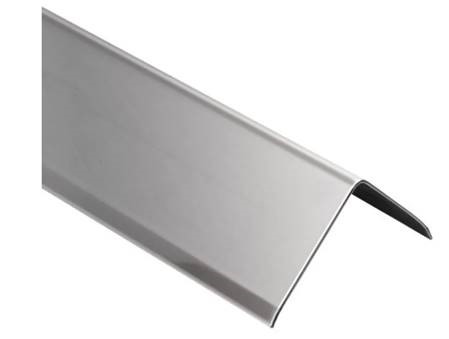 Corner Guards come in:
Polycarbonate
Stainless Steel
Rubber – just to name a few
If you are needing some inspiration, give us a call at

403.230.1014

.
We'd be happy to guide you through your next commercial project.
If you are needing some inspiration, check out our website at www.decca-design.com or Pinterest.com. We can be found at Decca Design.
Has this been helpful? Please respond with your thoughts and tell us what's on your Design Mind. We look forward to your comment below.