WHAT IS INVISACOOK?
A kitchen countertop you can cook directly on.
Sounds like something out of James Bond's kitchen, but it actually exists!
Invisacook has developed an induction hob that can be positioned just under the kitchen countertop, and heats the pans through the surface.
Its innovative technology combines a functional cooking surface with a luxury design.
HOW IT WORKS
Invisacook is installed beneath your countertop. Using advanced invisa-induction technology, it works through your countertop to effectively heat the surface and create an adequate cooking space where there might not traditionally appear to be one. Additionally, as the Invisacook does not generate direct heat, it remains safe to use as traditional counter space when you're not cooking.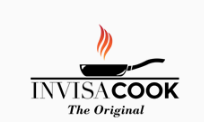 If you are needing some inspiration, check out our website at www.decca-design.com or Pinterest.com. We can be found at Decca Design.
Has this been helpful? Please respond with your thoughts and tell us what's on your Design Mind.  We look forward to your comment below.