Modern tile that will make you feel like you're sipping a drink poolside.
Guest Blogger
Pamela Suzanne from Wausau Tile
Modern Look for a Modern Home
Modernism Week in Palm Springs, CA. Wausau's Sesto™ terrazzo tile was featured throughout the entire showcase house, Mesa Modern. This featured house – 3,200 square foot home situated on a 24,000 square foot lot – is nestled along the base of Mount San Jacinto in the Palm Springs neighborhood of Mesa. With interior designer Michelle Boudreau of Michelle Boudreau Design producing the overall vison of the home and John Feldman, Principal of Ecocentrix Landscape Architecture designing the exterior landscapes, Palm Spring's luxury indoor-outdoor lifestyle was created.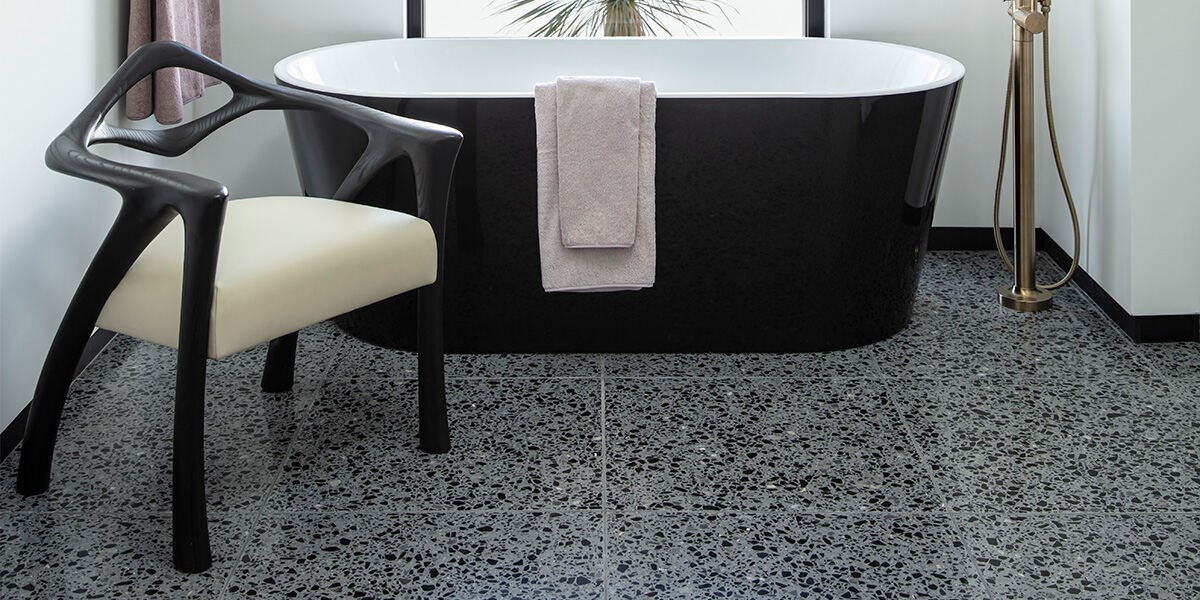 The design inspiration of the newly-created Mesa Modern estate was to capture the views of the nearby mountains in every room and integrate the home into the desert landscape. Bringing exceptional design to the desert, the interior atmosphere was carefully crafted with unique details, shapes and dimensional textures that had inspiration from the sculptural mountains and graphic nature of desert plants.
The Mesa Modern home featured new international artists and artisans as well as local talents, including Wausau Tile and our new Series Sesto™. Paying tribute to the Longinotti Group and its home of Sesto Fiorentino, a municipality in Florence, Italy where the Longinotti Group is located, Series Sesto™ uses large size aggregates for both indoor (terrazzo tile) and outdoor (paver) applications. With the unique look and durability of this tile, Series Sesto™ fit perfectly in the desired look and feel throughout the Mesa Modern home.
Guest Blog Courtesy of
Pamela Suzanne from Wausau Tile
If you are needing some inspiration, check out our website at www.decca-design.com or Pinterest.com. We can be found at Decca Design.
Has this been helpful? Please respond with your thoughts and tell us what's on your Design Mind.  We look forward to your comment below.