DME Offers Premium Fixture Solutions to Enhance Your Kitchen and Bath Project Design
Choosing the right luxury products for your kitchen and bath design can be daunting at times. Whether you're an industry expert, or a homeowner looking to renovate your space, our knowledgeable and experienced team is here to help with your specifications, from large multi-residential projects to helping you find that one piece to complete your project design.
At DME, we strive to provide the highest standard of excellence within the kitchen and bath industry—representing industry-leading manufacturers within Canada, complemented by a variety of North American and European suppliers—supplying timeless luxury products.
Over the last couple of years, clients have begun focusing on supporting local, and we wanted to put the spotlight on a few of our favorite Canadian manufacturers:
BARiL has been a leader in the design and manufacture of exceptional residential faucets for over 35 years, offering high-end products that combine performance and elegance.
A family-owned business based in Montreal, BARiL's faucets are designed for everyday life and created to last forever—offering you beauty and peace of mind. Flawless design, impeccable finishes, and superior functionality.
The mission of BainUltra is to design, manufacture, and market an innovative, integrated line of products that guide people on the path to relaxation, health, and well-being. Fitting into the luxury segment of the market, BainUltra offers the distinctive features of superior-quality raw materials, outstanding craftsmanship, and a sophisticated product.
BainUltra's expertise in bathtub design is enhanced by the addition of six unique therapies designed to enhance personal care sessions and focus on relaxation, health, and well-being. Choose from Hydro-Thermo Massage, Chromatherapy, Aromatherapy, Light Therapy, Thermotherapy, and Sound Therapy and experience the art of living.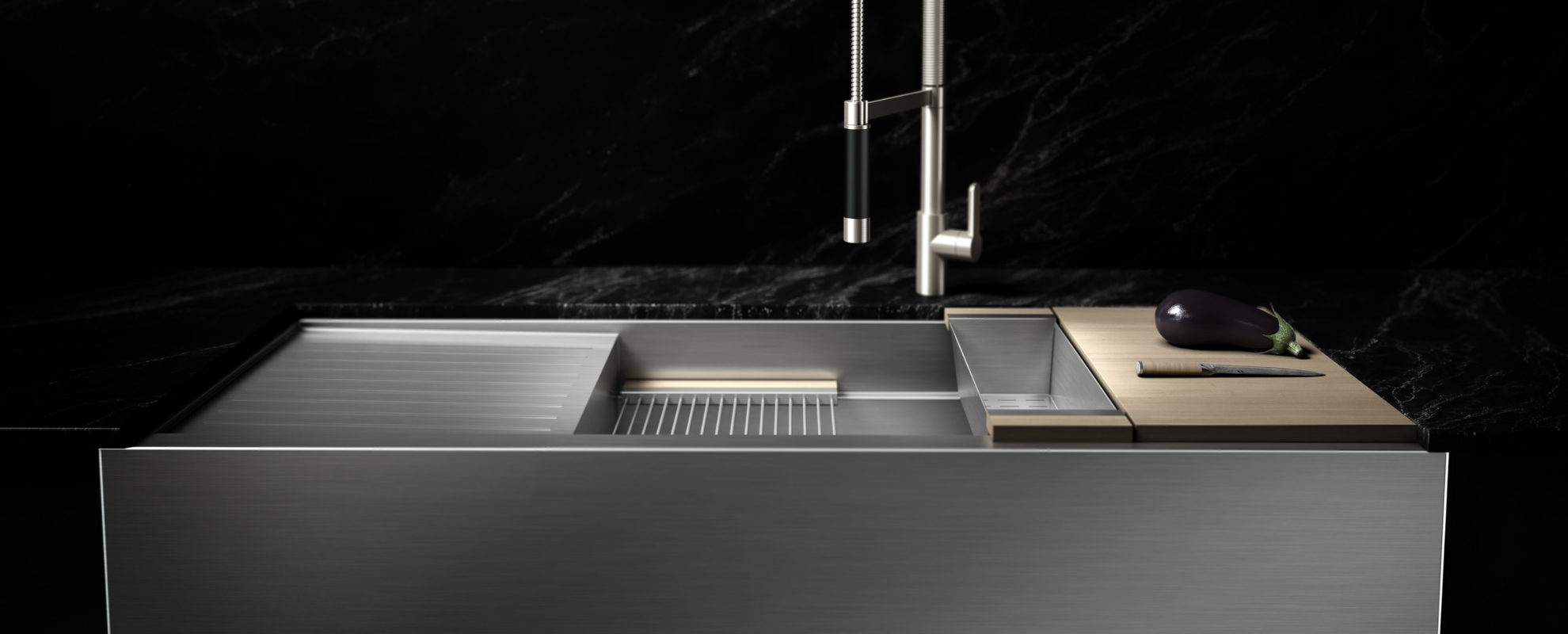 Julien is a Quebec company that specializes in commercial, industrial, and residential areas of the kitchen industry for over 75 years. In 2003 the launch of the Home Refinements par Julien was done with the desire to bring the expertise gained in the design of professional kitchens to the residential scene.
Ten years later, in 2013, the launch of Prochef par Julien bridged the gap by launching a range of modern, high-quality stainless steel sinks and accessories for every price range and style of kitchen. With their large production capabilities, they have the ability to deliver orders for any scale of project in a timely manner.
Established in 1999, LaLOO Accessories is a Canadian-owned company that has been designing and consulting in the home building industry and understands the long-standing design traditions of the bathroom space.
The LaLOO buying team works to introduce European trends to the Canadian market that are proven, high quality, competitively priced, and 'in style.' With products available in many finishes, there is sure to be something to compliment your bathroom design.
The Rubinet Faucet Company
Rubinet has been committed to providing quality, customizable faucets and accessories to suit all client's needs and designs. Every faucet is produced from brass, hand-polished, and textured and finished to timeless beauty and durability.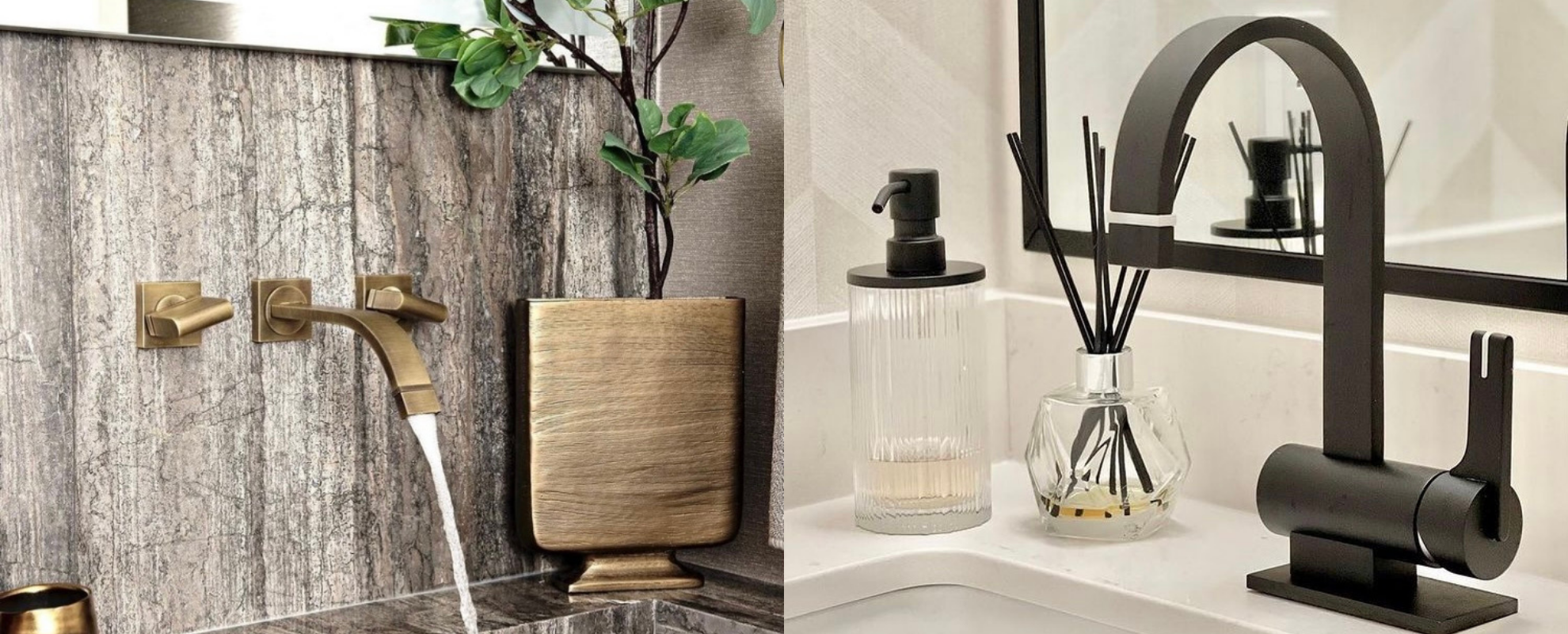 All Rubinet faucets are created in an environmentally friendly facility, built to exceed building standards and certifications, and are backed by a lifetime guarantee against defects, blemishes, or discolouration.

Guest Blog Courtesy of  Stefanie Jackson  Nova Hamilton
Regional Manager, Alberta
nova@dmepfs.ca
If you are needing some inspiration, check out our website at www.decca-design.com or Pinterest.com. We can be found at Decca Design.
Has this been helpful? Please respond with your thoughts and tell us what's on your Design Mind.  We look forward to your comment below.