Where has the time gone?
It is hard to believe that it has been 20 years since Decca Design Inc. first opened its doors.
The journey has allowed us to enhance your homes and businesses and build lifelong relationships. And for that we are truly grateful.
Many changes have taken place over this time period. We have been able to expand our team, our portfolio and our community.
The original focus was residential design which quickly evolved into commercial design and later into a specialized niche in medical/dental design.
We continue to support the Purses of Hope as an outreach to help women in need and our way of giving back to our community.
This anniversary brings a time of reflection and an excitement for the opportunities to establish new goals and continue to help people live their best lives in ideal personalized surroundings.
We have reached this milestone with a great family of support.
Our clients: We wish to extend our sincere appreciation for trusting us with your space and allowing us to help you realize your ideas.
Our team members: It is with your dedication, support and continual creativity that we can reach new targets and impact more lives.
Our suppliers and contractors: You embody the spirit of teamwork. We admire your commitment, integrity and the quality workmanship you deliver on each project.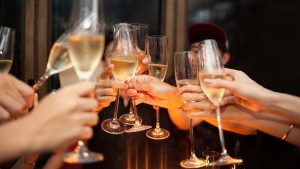 We are excited to create amazing and inspiring spaces for years to come.
Check out our website at decca-design.com for our latest successes.
Above all else…
Thank you!
The Decca Team