Decca Design Inc.

Celebrates 20 years
When was the last time you thought "Wow my place is amazing"? At Decca Design Inc. we are grateful to have helped create hundreds of amazing homes and commercial spaces that enhance lives and inspire success.
In the past 20 plus years we've learned a few things. Here are the best three. We hope they make your business a little simpler and more profitable.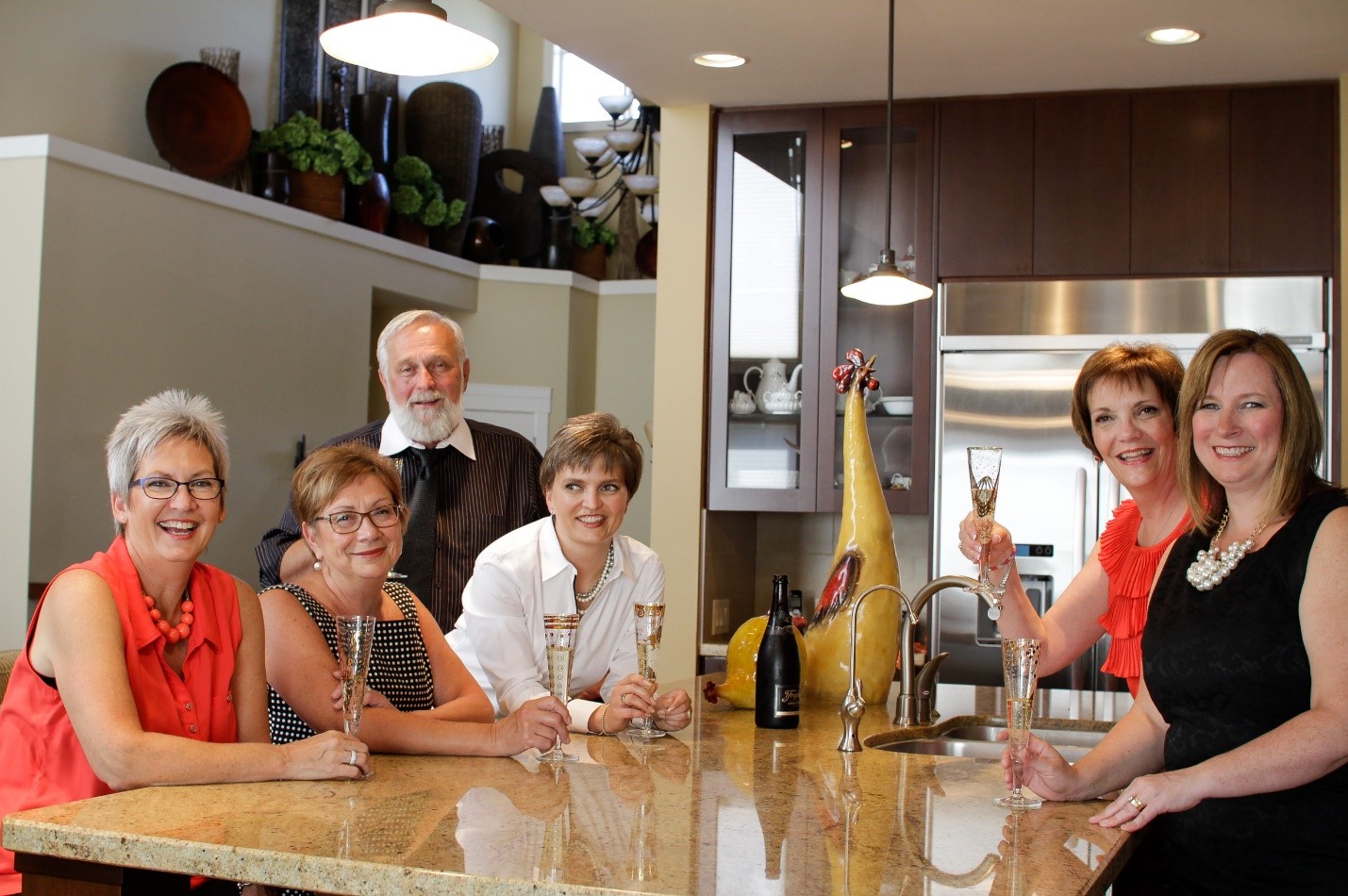 "The only source of knowledge is experience."
Albert Einstein
Let's talk more about process, unique niche and great relationships and how they contribute to our success and where they are leading us next.
Build a Meticulous Process
Our Seven Step Process is repeatable which makes us consistent for our clients, vendors and suppliers. As we track our progress and press into new and better solutions we gather a vault of tried and true industry tools for future jobs. When the inevitable happens, we can respond quickly and with confidence. The key to our process is knowing our clients. We gather valuable data in a document we call our 'blueprints'. The questions we use in our blueprints tease out insights allowing us to give our clients exactly what they need and want on time and on budget.
Find a Unique Niche
Our unique niche is dental and medical design, because we thrive on details. We value function and flow first in our projects and then dress it with inspiration and beauty. By following our strengths we have found the niche that suits us best. As a client of Decca Design Inc. you can expect the things you need to be at your fingertips because of the design.
Surround Yourself with Great People
If you take only one thing away from this article remember this: the key to success is to surround yourself with great people. Decca Design Inc. serves people wonderful people. They enjoy their families, care about their staff and are always pursuing better business practices. Our clients become our friends and we are dedicated to taking the best care of them and their design needs.
We work with amazing suppliers and vendors, leasing agents and staff. They work so hard and support our design process with excellent products, quick results and valuable insights. We could never accomplish what we do without these businesses and friends. Decca Design Inc. was founded by father daughter team Keith Anderson and Jennifer Brown. Every employee we add is considered an addition to the family which fosters deep trust and true communication, two staples of Decca Design's company culture.
Where We're going Next
To serve our clients from a distance, we are building digital resources. Keep your eyes open for training videos and download our FREE guide "5 Easy Strategies to Navigate the 'New Normal' and Beyond."

At Decca Design Inc. our process, unique niche and team of advocates have given us the ability to consistently execute excellence. We've coined this, RODI; return on design investment. We eliminate the stress and overwhelm that comes with design and construction projects and bring your vision to reality, so you can enjoy and thrive in it for years to come.
Thank you to everyone who has made Decca Design Inc. the reliable and inspired business it is today. We truly could not have done it without you.
If you would like to know more about how Decca Design Inc. provides RODI and what it can do for you check out our website www.decca-design.com