Predictions say that there will be a huge wave away from the cool grays to warmer tones.  Tendencies are going to more earthy cozy palette and we think these new stunning Cambria colors are a great example of this.
Notting Hill
Organic burgundy veins traverse an exceptionally clean warm white canvas, adding to the design's natural warmth. When you look closer, the veins of Notting Hill delicately shimmer.
Hermitage

Delicate gold veining swirls in tight and open patterns, creating lighter and darker pools of color. This elegant warm design glistens.
Clare
In this elegantly modern design, bright white cool veins contrast with a versatile gray background, creating a deftly saturated design.
Contact:
Tanya Stembridge
Tanya.stembridge@cambriausa.com
Nivens Collection
Tables for conferencing, training, and dining in addition to comprehensive public seating and creative lounge setting seating and accessories make this collection truly stand out within the contract furniture industry.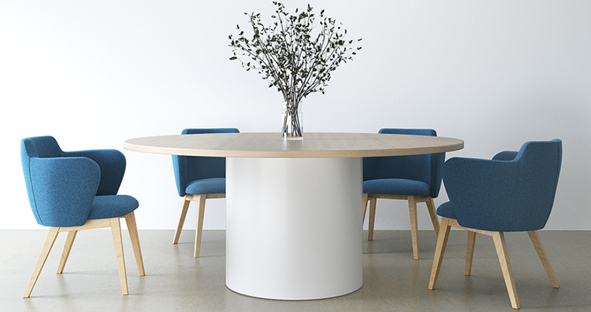 Contact:
Carolyn Turner
Prolux Lighting
Lumenwerx – Pivot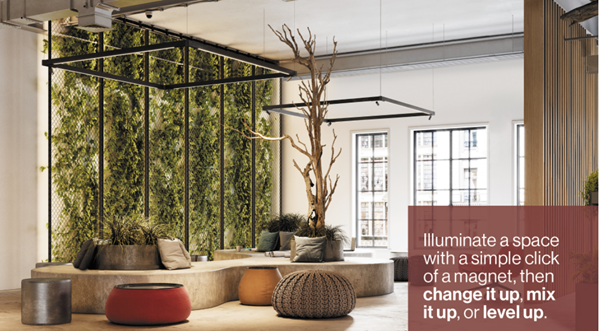 Direct and Direct/Indirect
Pivot is an architectural linear magnetic track lighting system for pendant and recessed mounting. Modular and expandable, it is composed of 10+ modules to mix and match, including linear modules up to 8 feet, track head modules (Dot & Box), cylinder modules, and linear downlight modules. Offered as a direct only or direct/indirect system, Pivot has the flexibility to answer a wide variety of lighting applications, from general to accent to wallwash, with the adaptability to change it up with a simple click of a magnet.
Contact:
Kylen Ravazzano
If you are needing some inspiration, check out our website at www.decca-design.com or Pinterest.com. We can be found at Decca Design.
Has this been helpful? Please respond with your thoughts and tell us what's on your Design Mind. We look forward to your comment below.