Specializing in Commercial & Residential Interior Design
We offer Commercial & Residential Interior Design
What is Commercial Interior Design?
Interior design in a work space creates the feeling that our customers experience through the workflow and aesthetics of the space. The team members who work in the area are directly affected by good design because it functions well to align with their daily processes.
The design of your commercial, office, dental or medical work space in Calgary or surrounding areas, is highly connected to the specifics of your business. We work hand-in-hand with you to understand what you do, how you do it, what matters to your customers and how the interior design of your area can enhance your business.
What is Residential Interior Design?
Interior design defines how we experience a space. It's purpose is to design creative solutions for the effective use of your interior space that are at once functional and aesthetically attractive.
As interior designers, we may work on your project right from the initial residential design stage or we may be involved in remodeling an existing structure.
Designing the interior of a private residence is a very individual process — the needs and wants of the home's occupants are paramount.
Our step-by-step process addresses everything within the exterior walls of your home, from planning the interior flow and sight lines (by positioning walls, doors and work areas) to making your day-to-day living more enjoyable and efficient and reflective of your lifestyle.
Each feature or area in your home is planned and considered in relation to the rest of the space.
Regardless of its size, a well-designed home should give you more of what you really want — whether that's family time, leisure time, personal time, or all of the above.
Meet the team that is ready to help you with your next project.
The Interior Design Process
Your interior design plan begins with a detailed look at your current lifestyle as well as your aspirations for how you will use your new or remodeled space.
When designing your interior, we focus on your functional needs by getting to know how you live:
How does the flow of people work within the 4 outer walls of your home?
What are the requirements of your daily routine?
Where will the main family interactions take place?
How can the interior of your home be designed to enhance your quality of life or lifestyle?
We begin by making sure we address the structural and functional requirements before shifting attention to the finishing details that add visual and aesthetic appeal.
The overall concept for your interior design will be conveyed through sketches, a colour board, finish descriptions, and schedules. We have detailed knowledge of where to source the best materials to create your dream home interior.
During the process, we will guide you through up to 1,500 decisions, covering every facet of your interior design.
The Design Finishing Binder
Every design decision is captured by our Exacting Project Control System which documents each finishing decision from faucets, stoves, and lighting to counters, paint and flooring.
All of the product specifications and interior finishes, installation guides, are included in your design finishing binder:
Exterior finishes (color, shingles, siding, railings, etc.)
Appliances (refrigerator, oven, warming drawer, microwave, dishwasher, wine fridge, etc.)
Plumbing fixtures (sinks, faucets, toilets, showerhead, drains, garburator, etc.)
Millwork (custom vs. ready-made) (built-ins, cabinets, etc.)
Doors (type, size, swing, hardware, etc.)
Trim (casings, baseboards, railings, mantles, paneling, ceiling features, etc.)
Finishing schedule – a compilation of every finish in the house (flooring, tile, paint, countertops, glass features, etc.)
Paint plan – a paint by number map showing which color goes on each wall
Flooring – a floor plan showing where to install different types of flooring (tile, hardwood, carpet, etc.) and in what pattern
Electrical (outlet locations and heights, stereo systems, internet connectivity, etc.)
Lighting (decorative and task lighting)
During the execution, your design finishing binder and colour board live on-site so that every tradesperson can see the final design plan. This ensures they have all of the information they need to correctly build or install each and every element of your home or commercial area.
When it comes to interior design services in Calgary, Red Deer, Lethbridge, Medicine Hat, Canmore and everything in between, Decca Design is the best choice.
Learn more about our Exacting Project Control System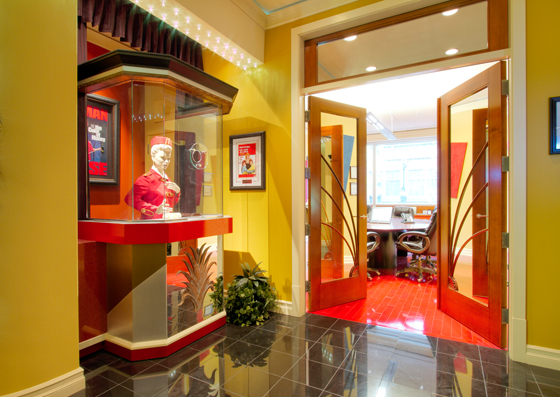 Additional Service Available:
Sustainable design:
SUSTAINABLE DESIGN
We design with a commitment to sustainability. Your space is one of the most significant ways that you can make a positive impact on the environment and your overall health.
If you are interested in sustainable design, whether for health, cost or environmental reasons, we are happy to share solutions for energy efficiency, low-emission products, and locally-sourced or reclaimed materials.
Why Consider Sustainable Design?
A greener space uses less energy, water and natural resources, creates less waste, and has better indoor air quality and temperature regulation. You can save as much as $900+ a year on water and energy bills for an average sized home or office.
As accredited LEED professionals, we have the training to help you:
reduce your environmental impact
improve the energy efficiency
save money on your water and energy bills
improve overall indoor air quality and temperature regulation
reduce your exposure to allergens and triggers for asthma or chemical sensitivities
select non-toxic building materials that lower your exposure to mold and mildew
enhance your company/brand profile
boost employee productivity, performance, morale and satisfaction
reduce sick leave, stress levels and absenteeism
But you don't need to apply for LEED certification to take advantage of our advanced training. Sustainable building practices inform (but don't define) all of our project designs, certified or not.
"You and your company did an outstanding job and I thank you very much for all your help. I have received a lot of compliments and the thanks goes to you. " Client: G.H., Interior Design, Calgary, Alberta
Jennifer was able to identify our "style" right away. Initial meetings were very organized, kept on track, decision seem to be made easily. Sketches and schedules were excellent – loved the 3D software.